Cub Scouts. The adventure starts here.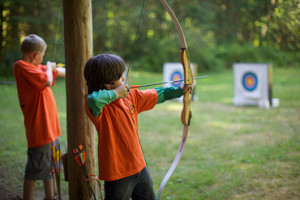 Cub Scouting is a year-round program that introduces boy and their parents to the world of Scouting. Through fun activities, challenging adventures, community service projects, Cub Scouts make new friends and discover the importance of cooperation, citizenship, responsibility and physical fitness in their everyday lives. Through positive peer group interaction and parental guidance, boys also learn honesty, responsibility and respect.
Family involvement is an essential part of Cub Scouting, and parents are encouraged to play an active role in the program. Through interaction with parents, leaders, and friends, boys learn cooperation, compassion, and courage. This family and community-centered approach to learning means that Cub Scouting is truly time well spent. Find a pack to join near you at www.beascout.org. A variety of resources are available to help Cub Scout leaders (link to Cub Scout leader page) or for the new parent.
New Cub & WEBELOS Program updates
Some of the best things about Cub Scouting are the activities you get to do:
Hiking
Den and pack meetings
Field trips
Camping (accompanied by an adult)
Pinewood Derbies
Service projects in their community
Levels of Cub Scouting
Tiger Cubs
First grade or 7 years old
Wolf Scout
Second grade or 8 years old
Bear Scout
Third grade or 9 years old
Webelos
Fourth and fifth grade or 10 years old
---
For more information or to sign up for Scouting visit beascout.org