Adventure is waiting for our youth!
Scouting is a year-round program that requires a year-round effort allowing families to join Scouting any time. Our main objective is to give multiple joining opportunities to ensure that every youth is invited to join Scouting and to fulfill our promise to new Scouts for a great Scouting program.
Fall 2017 Cub Scout Recruitment Resources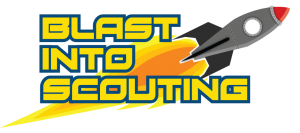 Get ready to launch into Scouting this fall with our Blast into Scouting recruitment campaign. To order your materials for the fall recruitment campaign, please contact your local Unit Service Executive.
Blast into Scouting Flyer
Blast into Scouting Bookmark
Blast into Scouting Stickers
Blast into Scouting Yard Sign
2017 New Cub Scout Parent's Guide
Blast into Scouting Michigan Press Release
Blast into Scout Press Release for Join Scouting Nights (Editable File for Units to Use)
Online Resources

Click here to access National BSA's Marketing and Membership Hub.  Here you will find resources and materials to help strengthen your unit including; logos, videos, National brand guidelines and social media help.
---
Make sure they can find you!
Populate your BeAScout.org pin. If your not familiar, BeAScout.org is an online tool for potential families to find Scouting programs in their communities. As the councils produce marketing materials for recruitment, all website links for potential new youth to join Scouting will be directed to BeAScout.org. If your information is incorrect or missing, this means an extra step to the parent that is trying to find information.
Unit leaders should first check their BeAScout.org information. Use the system just as you would if you were a potential family. If the information needs updating, please follow the instructions below to update your pin.
---
Instructions to update a BeAScout pin: