We're not just selling popcorn, we're funding a Scout's adventure!
This year, each unit will earn 34% commission.  Online sales earn a 50% commission! 73% of all dollars collected during the sale support local Scouting. The popcorn sale is a way for Scouts to support his or her way through the all of their activities during the year.
Sign your unit up to sell for 2016
The 2016 popcorn sale officially starts on August 1, 2016 with online sales. Below are resource links to take you to the information you need.
  Pick up Locations   Popcorn calendar   Great Prizes   Win a Disney Trip!   Resources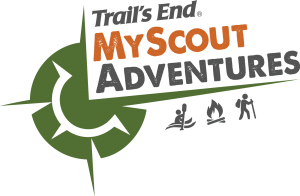 Why Sell?
Increase your unit's income – 73% stays local
Pay for your entire Scouting program
Scouts learn life lessons by "earning their own way"
The prize program motivates Scouts
Cool new incentives for Scouts who sell
100% return on all unsold popcorn from the unit
Fill-a-form Prizes!
The fill-a-from contest is back where Scouts have the chance to win A Disney Family Vacation! The winning Scout will receive a $3,000 travel voucher to use at Walt Disney World Resort® in Orlando, Florida. Find our more here.
New this year!
New ways to pay…
Save yourself the hassle of bringing checks to the office or warehouse! ACH is a Direct Payment that enables you (the unit) to pay electronically using an ACH debit transaction. The unit authorizes MCC to initiate a Direct Payment transaction that withdraws the funds from the unit checking account to pay their bill on time.
If you don't want to use ACH, Units can write post-dated checks when coming to the warehouse. No last minute mailing or making extra trips to the office – just give us a postdated check when going to the warehouse and we'll deposit it on the correct date. View the ACH form here.
Shorter Sale…
Final orders will be placed in October, shortening the sale and leaving the Holidays free for family time. We carefully scheduled dates to give Scouts plenty of time to fund their adventure. Check out the calendar.
New Products…
This year we have individual White Cheddar and Trail Mix, in addition to all the favorites of last year; Chocolate Lovers Tin, Sweet and Savory, Cheese Lovers, Chocolate Caramel Crunch Tin, Caramel Corn with Nuts, Unbelievable Butter Microwave, Classic Caramel Corn, and Popping Corn.
New Website…
The Trails End website is improving!  It's easier for you, and easier for your customers to order online.
Unit Commission…
Each unit will receive a 34% commission, and all online sales earn 50% commission. An option to receive no prizes is still available, 3% will be added to your commission. MCC incentives and patches are available for all units.
Selling Methods!
Take Order Sales – Most Traditional Method
Door-To-Door (Show and Deliver) – Most Effective Sales Method
Scheduled Sales (Show and Sell) – Most Common Method
Online Sales – Hand-Off Method
Corporate Sales – Highest Volume Method – Focus on companies who give year-end or holiday gifts to employees or customers. Banks, insurances agents, car dealers, doctors, dentists and realtors are all good examples. If a company is interested and needs assistance with special ordering, please contact your District Kernel, or Professional staff advisor.
Click here to view how each of these selling methods could be most beneficial to your unit.