[Recap] Sporting Clays Classic…May 1, 2015 Bald Mountain Range
Through your support with teams, raffle prizes, and the silent and live auctions, we raised $86,000 to support Scouting programs in Southeast Michigan. Thank you for your commitment to Scouting!
[Recap] 16th Annual Distinguished Citizen Award Dinner…June 1, 2015 Detroit Athletic Club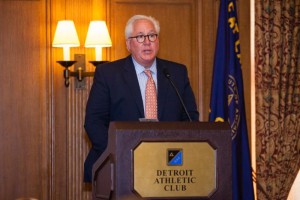 The 2015 Distinguished Citizen Award Dinner honoring Bill Kozyra, President, CEO, and Chairman of TI Automotive raised $297,000 for Scouting in Southeast Michigan! We owe a special thank you to our host of sponsors!
[Recap] Pro-AM Golf Classic…July 20, 2015 Oakland University Golf Course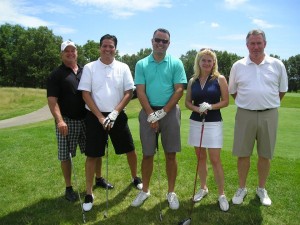 The event consisted of 85 golfers who worked together to raise over $85,000 to support Scouting. The Michigan Professional Golfers' Association, or PGA, provided each foursome who competed with a professional golfer in order to make the day even more enjoyable.
[Recap] Dodge for Detroit Tournament…July 29, 2015 Rivard Plaza
The Great Lakes Field Service Council's first inaugural dodgeball tournament, Dodge for Detroit, was held on July 29th, 2015, on a warm summer's day. The event was held at the Rivard Plaza at the River Walk in Detroit.
[Recap] Building Connections…September 17, 2015 Detroit Historical Museum
This year's Building Connections was held at the Detroit Historical Museum, raising record breaking funds! Over $150,000 was donated to support Scouting on Southeast Michigan.
[Recap] Shooting Stars Sporting Clays Invitational…September 28, 2015 Detroit Gun Club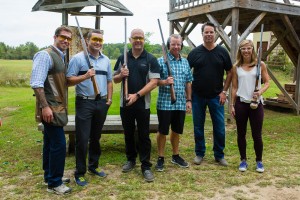 We had a perfect day for the annual Sporting Clay's Shooting Stars event at the Detroit Gun Club! This year's event was a rousing success, with over $210,000 raised to support the character and leadership development programs of the Boy Scouts of America! A huge thank you to our Event Partner, Ford Motor Company, our Presenting Sponsor, Collective Media and all of the sponsors that helped make the day so successful!